2 cd, barcode: 2-021-098 / 7, tag: VISIT US AT:members.xoom.com/tlcd CONTACT US AT: tlcd@ThePentagon.com
Additional text:
Windows 95/98 users: Insert one of the 2 CD's into your CD-Rom player and the new TWILIGHT menu will start automatic. You can also run MENU95 from either CD.
Windows 3.11 users: You MUST upgrade to Windows 95 / 98 ! This CD does NOT support Windows 3.11 and neither will future releases of TWILIGHT!
               ‹‹‹‹‹‹‹‹             ‹‹‹              ‹‹
              flfl  €€  flfl             €€              €€     €€
                  €€            flfl   €€   flfl         €€     €€‹‹‹ ‹‹ ‹  ‹   ‹
                  €€   €€   €€ fl€€   €€  fl€€  ‹€flfl€€ €€flfl€‹ €€
                  €€   €€›€ €€ fi€€  fi€€  fi€€  €€  €€ €€ fi€€ €€›
   ‹   ‹  ‹‹ ‹‹‹€€€€€  fl€€fl€€fl €€€€ €€€€ €€€€ fl€‹‹€€ €€ fi€€ fl€€€€
                                                  €€
                                               flflflfl
                                   Release 21
Games
Actua Ice Hockey
Armor Command
Armored Moon
Arsenal: Taste The Power
Astro 3D
Battlezone
Dink Smallwood
Final Impact
Genocide
Heavy Gear
I76 Nitro
Last Bronx
MTG: Duels of the Planewalkers
MadSpace
Mars Taxi
Mecanoid 97
Moonchild
Netris Kombat Full Arsenal
Semper FI
Shadow Master
Spirit Warrior
Star Wars: Rebellion
Super Apocalypse Warriors
The Divide: Enemies Within
Warbreeds
Warhammer: Dark Omen
Apps
C:More! 1.2
Clean Sweep 4
Death Match Maker II
Delphi Mega Pack
DemoShield 5.3
Dr. Solomon AV 7.80 Win95
Easy CD Creator Deluxe 3.01b
Extensis Intellihance 3.02
Flashbox
Help Magician Pro 4
Ipublish 2.02
NovaStation SYG20 2.1
NovaStation SYXG50 2.1
Paper Air Force
Powerdesk Utilities 98
Quarterdeck Remove-IT 98
RoboHTML
Sound Forge 4.0e 185
Text Bridge Pro 98
Ulead Type.Plugin
VB2D 2.1 Pro
Visual SlickEdit 3.0a
WinGate 2.1 Pro Win95
WinGate 2.1 Pro WinNT
XG Works
Various Disk 1
NTSPNR.ZIP – 3MPost-it_Notes98_v1.5.320.259reg
UCFAG11F.ZIP – AUDIOGRABBER v1.01
GPFBP104.ZIP – Bullet Proof v1.04 (c) Bullet Proof Software
UCFCFIX.ZIP – CROC *cYRIX 6×86/MX FIX*
UCFCS45R.ZIP – ComSpy98 v4.5 *rEGISTERED*
HID1CB11.ZIP – Cool Button Tool v1.1 for Windows95/NT
DSI-DUP3.ZIP – DialUP pro v3.0.0
UCFES45R.ZIP – ExeSpy98 v4.5
DSI-FC20.ZIP – Fractal Creator v2.0 for TrueSpace 3.1
UCF-FS10.ZIP – FreeSpace v.1.0 *cracked*
UCFKT27E.ZIP – KoalaTerm_2.7E_regged
2K-LC98R.ZIP – Laser Chess 98
BLHMR32.ZIP – MOTO RACER V3.2 CRACKED (c) DSI
NP2054A.ZIP – NetProxy v2.0.54 REGGED
IVAN-P22.ZIP – Patch Creator v2.2 (c) Funduc Software
UCFPS983.ZIP – Perfect Screens 98 v3.0 W95NT
TRPRAP4.ZIP – RED ALCHEMIST PRO FOR WINDOWS RELEASE 4 REV 3
UCFSD760.ZIP – SuperDir 98 v7.60
DVNSW104.ZIP – Swing, v1.04 Update Patch
2K-DVDTR.ZIP – The Divide Trainer
WRAR202.ZIP – WinRAR 2.02
SGLLOCK.ZIP – Windows Task-Lock Version 4.1
Various Disk 2
CLSBS11C.ZIP – BALLS OF STEEL V1.1 UPDATE *CRACKED*
RZRBZTRN.ZIP – BattleZone +6 Trainer
PCGDINK.ZIP – DINK SMALLWOOD ULTIMATE TRAINER! +5 (C) PCGAMES
DGT256.ZIP – Dasein Guitar Tuner v2.56
FCNDPFAC.ZIP – Duplication Factory v1.51 (c) IndigoRose
CR-WF203.ZIP – FTP WOLF v2.00.003 *REGISTERED*
FL-FS142.ZIP – FileSplit v1.42 Shareware Version
PST-GPH1.ZIP – Gamehack Pro v1.0 (c) MORDOR
DNSIW111.ZIP – I-War v1.11 Update CRACKED
WPN_INFS.ZIP – InfoSpy v2.61
DSI-IF20.ZIP – Instant Favourites v2.0 (32-bit)
PDMJSFU.ZIP – JOINT STRIKE FORCE (c) EiDOS v1.1b UPDATE@CRACKED
JMUPD.ZIP – Jet Moto@Update Patch 971124
RZR-MT3.ZIP – MARS TAXI TRAINER: +3 (C) HEMMING
DNGMS107.ZIP – MEMSNOOP V1.07 FOR WIN95NT (C) MALTE BORSUM
TRPMF27M.ZIP – MIGHTYFAX VERSION 2.7M FOR W95
DNG-MS.ZIP – MODEM SPY V3.06 INTERNET CONNECTION MONITOR
RA-MCD.ZIP – Musicians CD Player v1.02 regged
DVNMTH12.ZIP – Myth the Fallen Lords v1.2 (Cracked)
NBA9811C.ZIP – NBA Live 98 1.1 Update CRACKED
PPP-BOO.ZIP – PPP-BOOST
CON-PD2.ZIP – Print Direct v2.0.0 For Win95NT
DNGQ2314.ZIP – QUAKE 2 V3.14 FIXED (C) ID SOFTWARE INC.
ML-REAS1.ZIP – Replendent Associator V1.0
CR-TXS14.ZIP – SUPER TEXT SEARCH V1.4 *REGGED*
SHKSMWIN.ZIP – Secret Mail for Windows (c) Parsons
CLSTCV1.ZIP – TOCA update crack v1.1
SHKTUBES.ZIP – TubeWarmth v2.0 for SAW32/SAW PLUS
TM2UPD.ZIP – Twisted Metal 2@Update Patch 971124
CR-UFC22.ZIP – UWISOFT FILECOMPARE32 V2.02 *REGGED*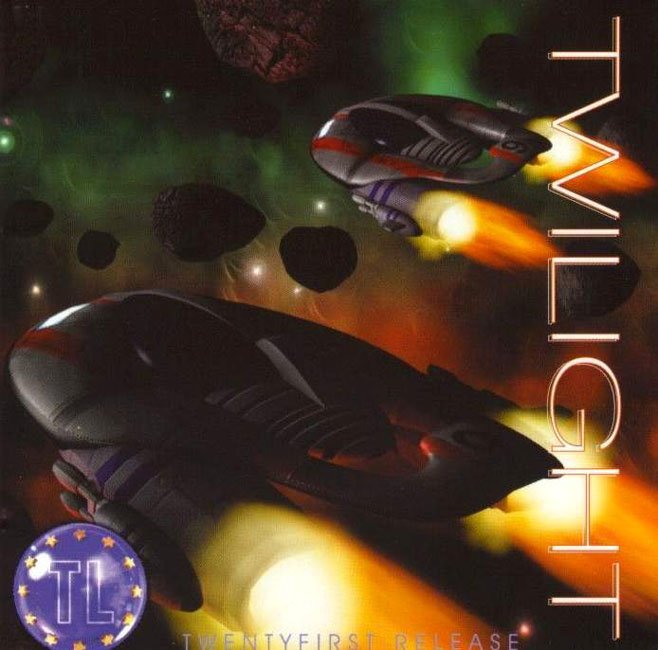 Other releases