2 cd, barcode: 2-017-099 / 7.
Additional text:
Windows 95 /98 users: Insert one of the two CD's into your CD-Rom player and the TWILIGHT menu will start automatic. You can also run MENU95 from either CD.
Windows 3.11 users: You MUST upgrade to Windows 95 / 98 ! This CD does NOT support Windows 3.11 and neither will future releases of TWILIGHT !
Visit us at: www.twilight-cd.com
Contact us at: tlcd@thepentagon.com
We have to warn you about a fake Twilight!!! So don't believe any rumours and check out the internet site for details.
Games
Arcade Pool 2
Braveheart
Darkstone
Force 21
Jagged Alliance 2
MayDay
Polaris Rebellion
Psychic Force 2012
Respect Inc.
Roland Garros Tennis 99
Rolling Marbles
Roswell Pinball
Shadowman
Star Trek, Star Fleet Command
Street Wars, Constructor Underworld
XTom 3D
DirectX 6.1
DirectX Media 6
Apps
AtGuard 3.2
Kai's Power Tools Gel 1.0
Mathematica 4.0
Merlin VR
Nero Burning ROM 4.0.3.5
O'Reilly Utilities 1.2
Photoshop 5.5
ReSet 2000 3.0
Retro AS-1 1.22
Sierra Web Studio Express
Stick-e-NotePad 1.1
The Electric Mind
URLStarter
Ulead Cool 3D Plugin Madness II
Vegas Pro
Voice FX
Where Is It? 2.0
WinACE 1.0
Covers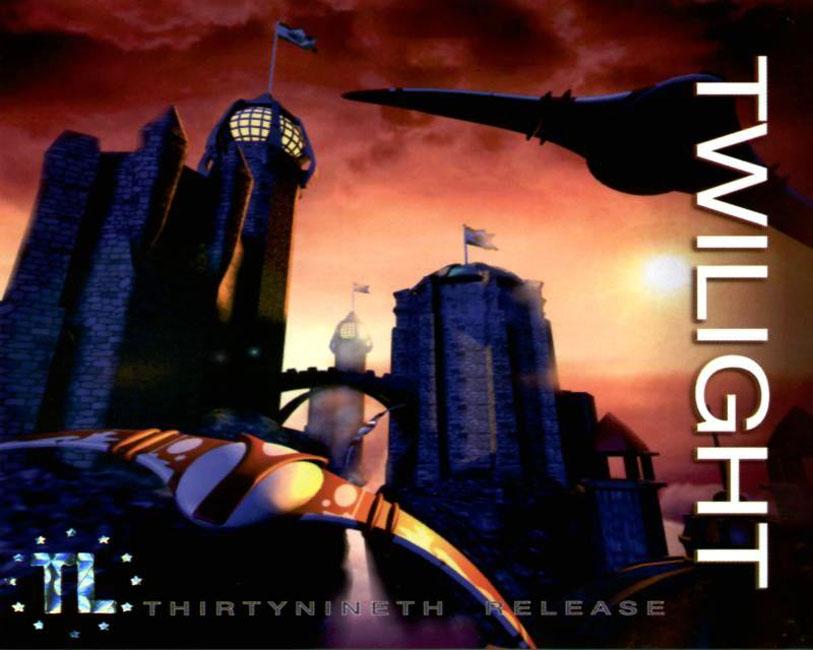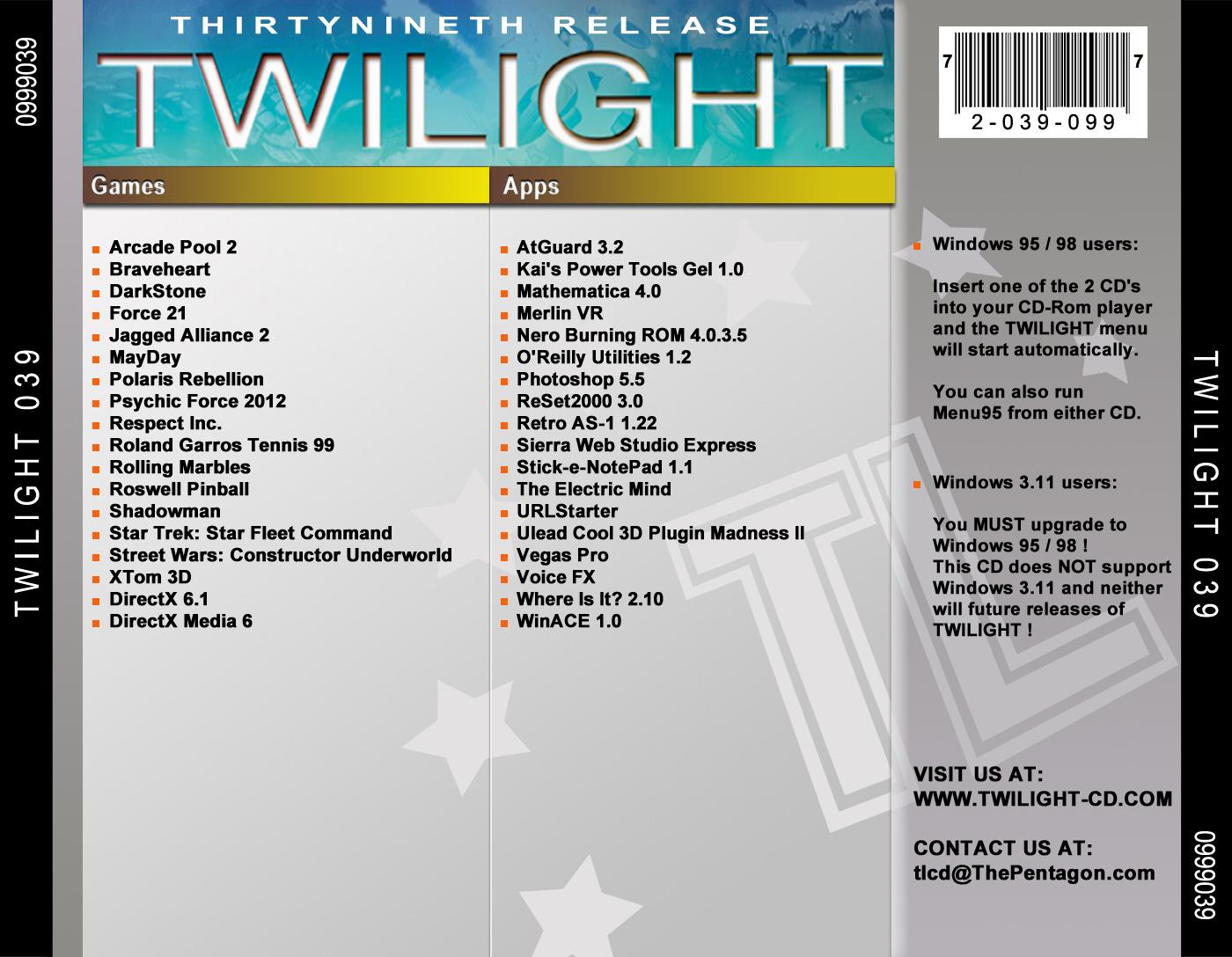 Other releases