The Twilight menu allows easy access to the software on the disc. There have been various incarnations of the menu, of which a selection is available on this page. If you want to get things done on a modern machine, just get menu 009 for dosbox and 089 for windows.
MENU.EXE
Available on releases 1 to 9. Works with Windows 3.11 and Dos. You can use the DOS menu in DOSBOX.
Features:
Disc space checking
Screenshots (with fades)
Easy installation
How-to's and release info
Smooth scrolling and nice artwork.
Screenshots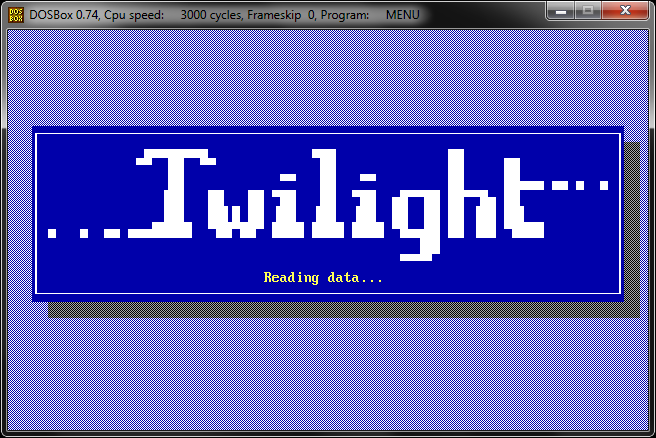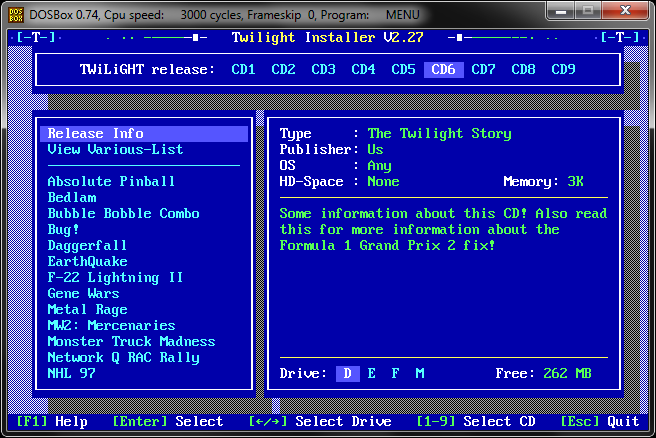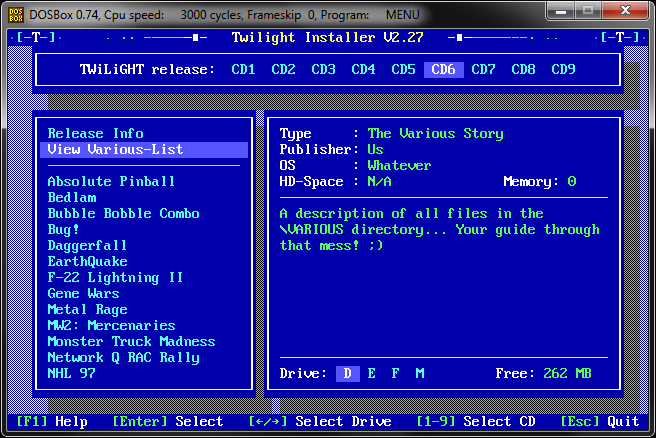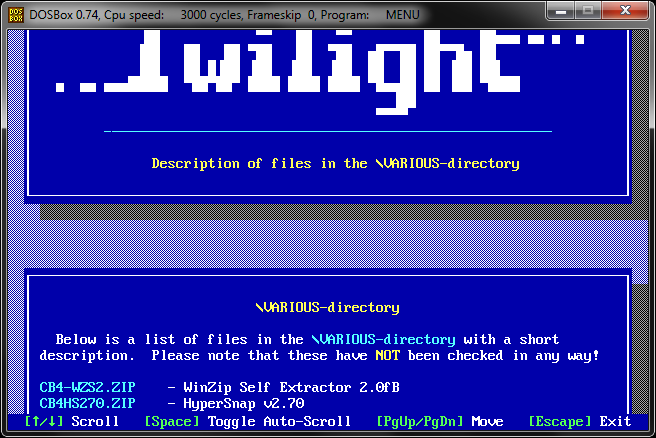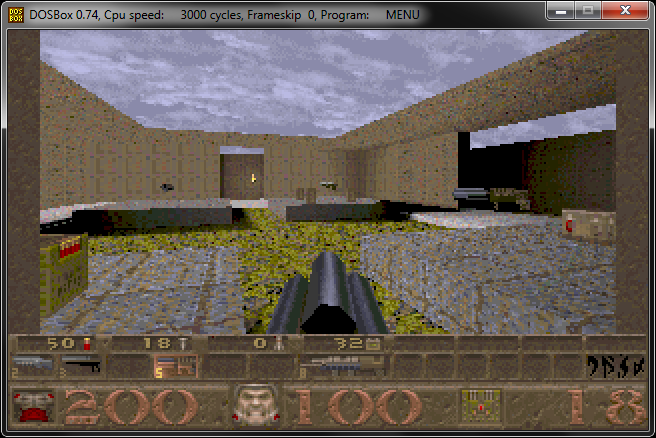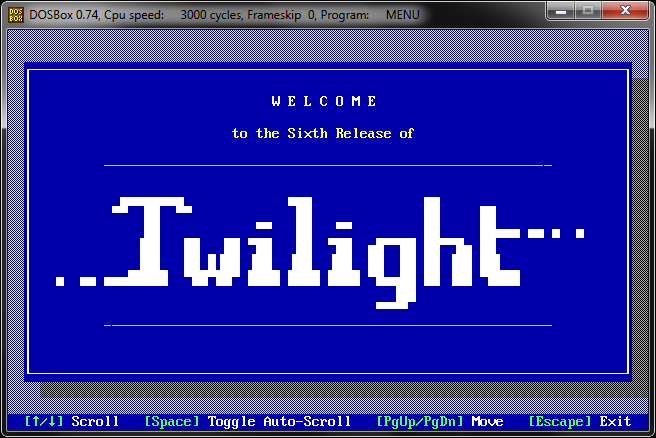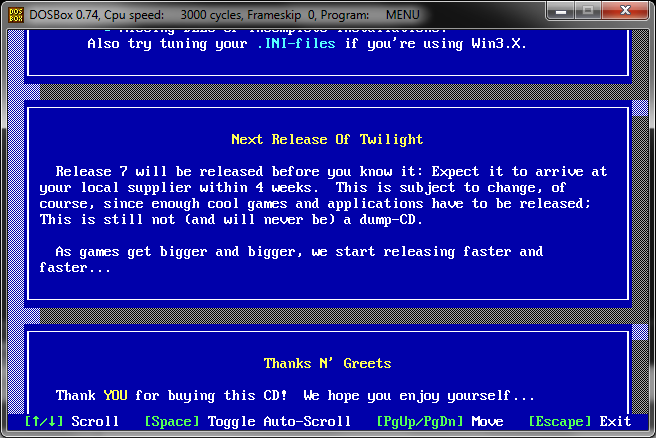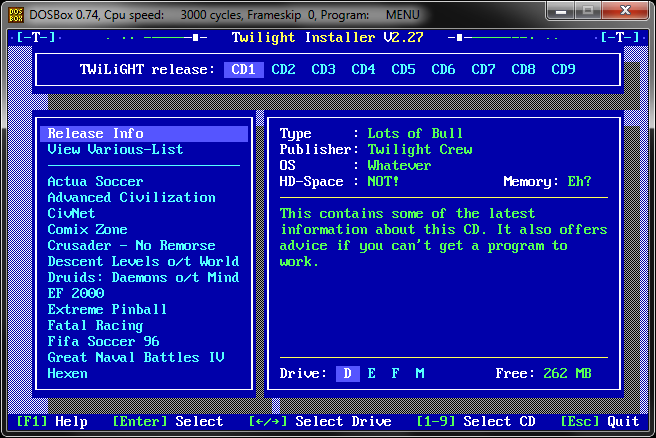 Downloads
All menu's can be found on the gitlab page: https://gitlab.com/twilight-cd.com/menu-binaries/
Get menu 9 for Drunk mode. Run it in dosbox. Run the menu from #89 on modern systems without dosbox.
Menu95.exe
An updated version of the menu made for Windows 95. It offers the same features as the DOS menu but works with 32 bit systems. It also offers some extra graphics and easier access to screenshots.
Screenshots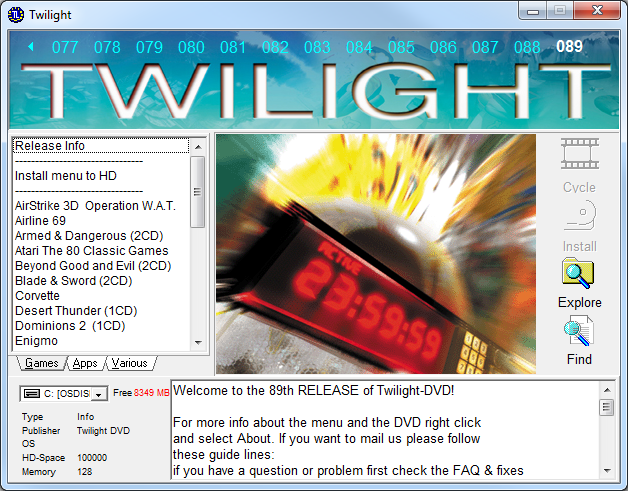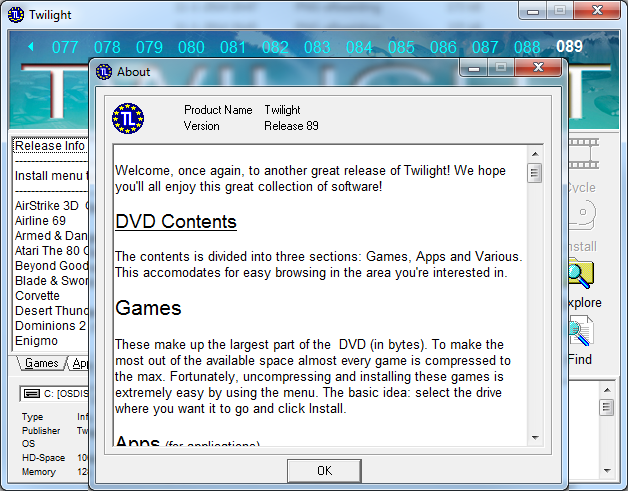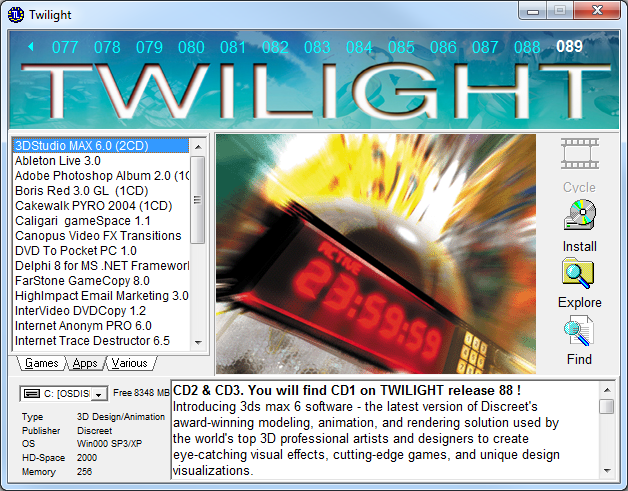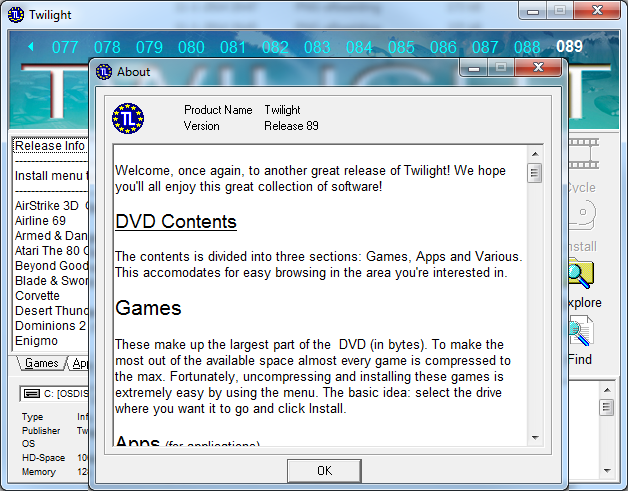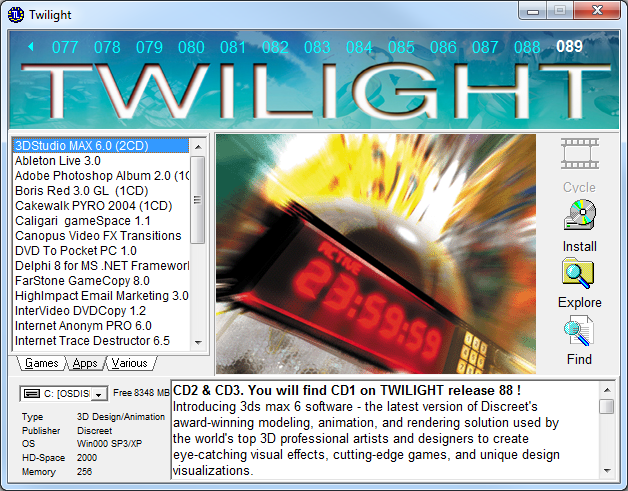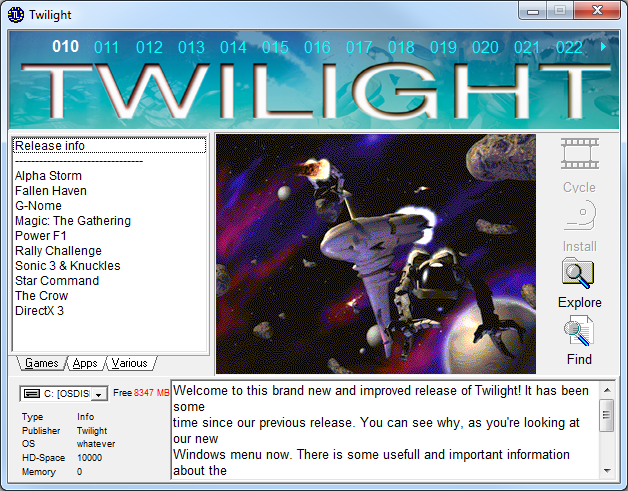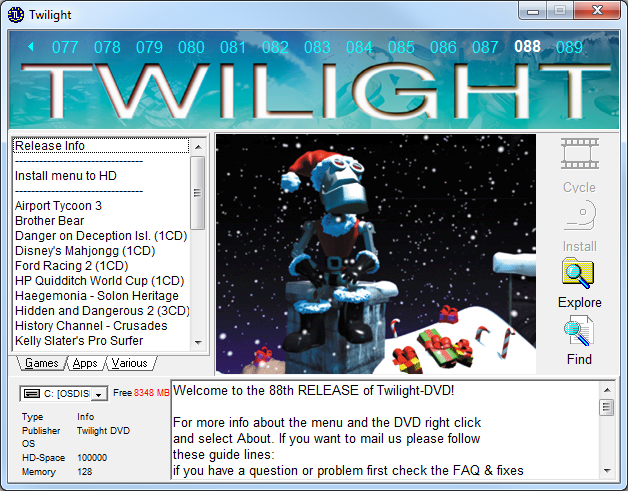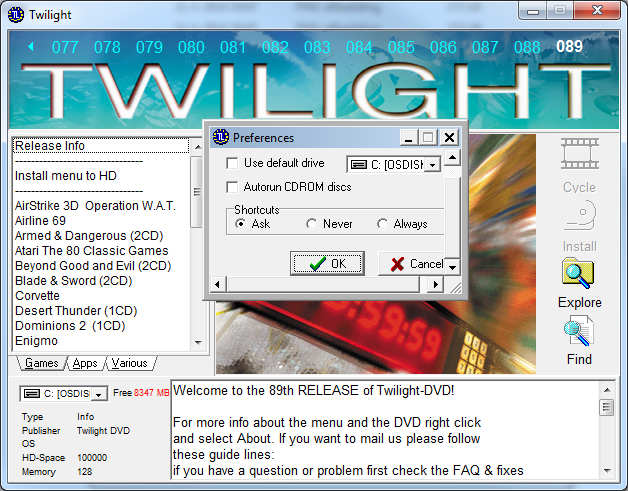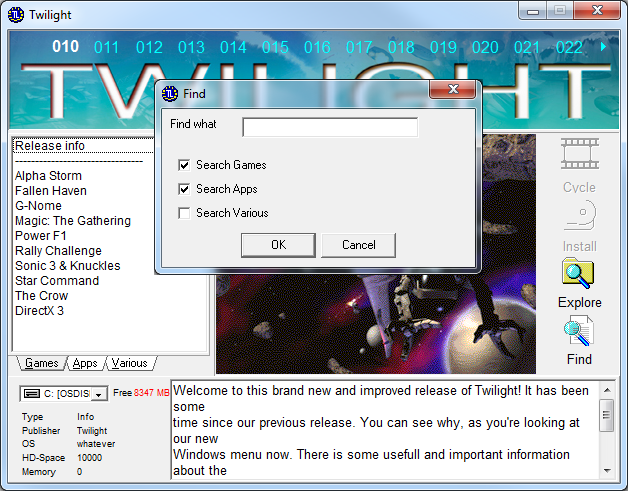 Downloads
All menu's can be found on the gitlab page: https://gitlab.com/twilight-cd.com/menu-binaries/