1 cd, barcode: 1-800-666 / 0
Run the DOS menu in your (firefox) browser here, it might give certificate warnings due to lazyness: https://twilight-cd.com.gitlab.io/menu-binaries/public/TWILIGHT001.HTML
READ.ME!
                                W E L C O M E

                         to the Very First Release of

-ÄÄÄÄÄÄÄÄÄÄÄÄÄÄÄÄÄÄÄÄÄÄÄÄÄÄÄÄÄÄÄÄÄÄÄÄÄÄÄÄÄÄÄÄÄÄÄÄÄÄÄÄÄÄÄÄÄÄÄÄÄÄÄÄÄÄÄÄÄÄÄÄÄÄÄÄÄ
              ÜÜÜÜÜÜÜÜ             ÜÜÜ              ÜÜ
             ßß  ÛÛ  ßß             ÛÛ              ÛÛ     ÛÛ
                 ÛÛ            ßß   ÛÛ   ßß         ÛÛ     ÛÛÜÜÜ ÜÜ Ü  Ü   Ü
                ÞÛÛ   ÛÛ   ÛÛ ßÛÛ   ÛÛ  ßÛÛ  ÜÛßßÛÛ ÛÛßßÛÜ ÛÛ
                ÞÛÛ   ÛÛ ÛÞÛÛ ÞÛÛ  ÞÛÛ  ÞÛÛ  ÛÛ  ÛÛ ÛÛ ÞÛÛ ÛÛÝ
  Ü   Ü  ÜÜ ÜÜÜÛÛÛÛÛ  ßÛÛßÛÛß ÛÛÛÛ ÛÛÛÛ ÛÛÛÛ ßÛÜÜÛÛ ÛÛ ÞÛÛ ßÛÛÛÛ
                                                ÞÛÛ
                                              ßßßß
ÄÄÄÄÄÄÄÄÄÄÄÄÄÄÄÄÄÄÄÄÄÄÄÄÄÄÄÄÄÄÄÄÄÄÄÄÄÄÄÄÄÄÄÄÄÄÄÄÄÄÄÄÄÄÄÄÄÄÄÄÄÄÄÄÄÄÄÄÄÄÄÄÄÄÄÄ-Ä

This quick readme-file is intended to provide you with up-to-date, last-minute
information and know-how about this CD!

ÄÅÄÄÄÄÄÄÄÄÄÄÄÄÄÄ
 ³ [1] WELCOME!

First of all: Welcome to this new CD! Seeing the vast collection of new CDs
of inferior quality popping up all around us lately, and being annoyed by
the total lack of a continuing series, we decided to create our own. Many
series only reach their second or third edition, with a bunch of lists
circulating of an edition which will never appear. Our goal is to keep this
CD being released on a regular basis, thus increasing your satisfaction.

ÄÅÄÄÄÄÄÄÄÄÄÄÄÄÄÄÄÄÄÄÄÄÄÄÄÄÄÄ
 ³ [2] SO HOW DOES IT WORK?

For your comfort, we created a menu which can be started by typing MENU from
either the root-dir or the MENU-dir of this CD. From this menu, installation
of the programs can be performed easily. Here's a quick howto:

   Push...             To...
  ÄÄÄÄÄÄÄÄÄÄÄÄÄÄÄÄÄ   ÄÄÄÄÄÄÄÄÄÄÄÄÄÄÄÄÄÄÄÄÄÄÄÄÄÄÄÄÄÄÄÄÄÄÄÄÄÄÄÄÄÄÄÄÄÄÄÄÄÄÄÄÄÄÄ
   Cursor Up/Down
   Page Up/Down        Move the bar to highlight the desired program.
   Home/End

   Cursor Left/Right   Change the destination-drive.

   Enter               Install the program.
   Control-Enter       Copy the program's ZIP-file to a specified directory.

   Space               View screenshots. We have included screenshots for some
                       programs, enabling you to make up your mind before
                       installing. When viewing screenshots, you can use the
                       cursor-keys to view the next/previous screenshot (try
                       some other keys as well!) Exit by pushing Escape.

   Escape              Quit the menu.

As you can see, installation effort is reduced to an absolute minimum.
Some programs (especially Windows-based applications) require to be installed
using their own installation-program. If you choose to install such a
program, the menu will quit and then start the custom installation-program.
Please note: It is not possible to copy this kind of program using the
built-in copy service (activated by pushing Control-Enter).
If you try to install a program using Enter and you do not have enough free
diskspace on the specified drive, installation will not continue. Select
another drive or free up some diskspace to resolve this problem. Please note
that this check is NOT performed if the program has its own installation-
program; Quite often a variety of different installations is offered all with
their own individual diskspace-requirements which are checked by the program
itself.

ÄÅÄÄÄÄÄÄÄÄÄÄÄÄÄÄÄÄÄÄÄÄÄÄÄÄÄÄÄÄÄ
 ³ [3] EASY SETUP USING TL.BAT

We have included a batchfile called TL.BAT with every program that has to
be unZIPped. This batchfile enables you to setup your soundcard, read the
docfiles, run the game and things like that. So searching for the right
executables and/or docfiles is no longer required; Just start TL.BAT!
Please note that, in order to get certain games up and running, TL.BAT has to
be able to access certain DOS-programs such as SUBST; Therefor, make sure
you have your DOS-directory (usually C:DOS) included in your PATH.

ÄÅÄÄÄÄÄÄÄÄÄÄÄÄÄÄÄÄÄÄÄÄÄÄÄÄÄÄÄÄ
 ³ [4] A NOTE ON THE SOFTWARE

We have decided to adapt a very high standard of software for the obvious
reason of us wanting to give you your money's worth! Many people, many
different tastes, so we included a nice, diverse collection of software
from many different categories including 3D-action, adventure, strategy and
the latest in rendering-software. We are confident everybody will find many
pieces of software they'll like.
If you would like to spread or print the list, you can find it in the
MENU-directory.
Some additional software which might be useful can be found on this CD in
the VARIOUS directory. This software includes trainers, docs, patches, updates
and things like that, so be sure to check this out as well. Since most files
are only very small, we haven't put them in the menu; However, you can view a
textfile with a short description of all files by selecting "View Various-List"
from the menu.

ÄÅÄÄÄÄÄÄÄÄÄÄÄÄÄÄÄÄÄÄÄÄÄÄÄÄÄÄÄÄÄÄÄÄÄÄÄÄÄ
 ³ [5] SOFTWARE-TESTING/VIRUS-CHECKING

ALL software has been thoroughly tested on a couple of different machines,
with many different configurations (CPU, Memory, Harddisk, Network, etc.).
All programs have been found to be functioning properly, so if you happen to
encounter any problems, please read the trouble-shooting section later on.
It contains many hints in case you run into trouble.
Virus-checking has been performed with the latest versions of:

    þ Thunderbyte Anti-Virus (TBAV);
    þ McAfee Scan;
    þ F-Prot;
    þ Dr Solomon's Toolkit.

All programs have been found to be clean of virusses.

ÄÅÄÄÄÄÄÄÄÄÄÄÄÄÄÄÄÄÄÄ
 ³ [6] NEXT RELEASE

As stated before, we try to release this CD on a regular basis. However,
since we depend on the release of good software to fill the next CD with
we cannot give you an exact date. Since a lot of good software is being
released lately, expect the next CD to appear in about 1 or 2 months time.
But don't hold your breath! ;)

ÄÅÄÄÄÄÄÄÄÄÄÄÄÄÄÄÄÄÄÄÄÄÄ
 ³ [7] GOT A PROBLEM?!

This section is intended as a trouble-shooting guide; It tries to give you
some advice if you cannot get a program to work.

    þ Trying to run a program which requires 8 MB of memory when you've only
      got 4 doesn't make sense.
    þ If you're low on diskspace, try removing some files. Some programs
      (especially under Windows!) require some free diskspace to fiddle
      around with.
    þ Try increasing the FILES= statement in your CONFIG.SYS; It worked for
      me with Warcraft II amongst others!
    þ Remove SMARTDrive.
    þ If you're using Windows, put the Windows-directory in your path.
    þ Try using many different startup-files! Here are some suggestions:
        þ Change memory-managers. Change QEMM to EMM386 and vice versa.
        þ Use only HIMEM.SYS.
        þ Try using NO startup-files at all (clean boot). To do this, push
          left-shift at bootup.
        þ Remove all TSRs from your startup-files (or at least the ones you
          don't really need). Quite often they take up a big chunk of vital
          memory, or they cause a conflict.
    þ If a network is not required, disable it.
    þ Remember to setup your soundcard properly! If you get it wrong, it
      might just crash your machine. Many sound-setup programs offer some
      sort of auto-detection; However, if this process crashes your machine
      you have to set the parameters manually.
    þ If the program doesn't work under Windows, you're in for a heck of a
      time! ;) Some causes of problems are:
        þ Device conflicts.
        þ Low on memory (try increasing the swapfile-size).
        þ Missing DLLs or incomplete installations.
      Also try tuning your .INI-files if you're using Win3.X.

ÄÅÄÄÄÄÄÄÄÄÄÄÄÄÄÄÄÄÄÄÄÄÄÄ
 ³ [8] THANKS N' GREETS

Thanks go out to all the people who helped us getting this CD ready; It has
been a lot of work. We also greet all our friends and people we know... You
know who you are!

We hope you enjoy this CD. Until next time... CU!

Signed: The Twilight Crew.

All rights reserved. This work is copyrighted by THE TWILIGHT CREW;
Reproduction is strictly prohibited and will result in extreme pain in the
lower regions.
LIST.TXT
Actua Soccer
Advanced Civilization
CivNet
Comix Zone
Crusader – No Remorse
Descent – Levels of the World
Druids – Deamons of the mind
EF 2000
Extreme Pinball
Fatal Racing
Fifa Soccer 96
Great Naval Battles IV
Hexen
Indy Car 2
Radix – Beyond the Void
Rayman
Screamer
Table Sports
TekWar
Terminator Future Shock
The DIG
Turrican 2 – The Final Fight
WarCraft 2 – Tides of Darkness
WipeOut
Zone Raiders
Abode Acrobat
Adobe Acrobat Reader 211
AfterDark
InterApp
LightWave 4.0
MidiSoft Studio V4.0
NetScape Navigator 2.0á5
NetScape Navigator 2.0á5
PC Anywhere 95
QEMM 8.0
Reflection 4a V5.0
S-Designer Pro
Web Author
Web Scan
Web Talk
Win Fax 95
VARIOUS.LST
-ÄÄÄÄÄÄÄÄÄÄÄÄÄÄÄÄÄÄÄÄÄÄÄÄÄÄÄÄÄÄÄÄÄÄÄÄÄÄÄÄÄÄÄÄÄÄÄÄÄÄÄÄÄÄÄÄÄÄÄÄÄÄÄÄÄÄÄÄÄÄÄÄÄÄÄÄÄ
              ÜÜÜÜÜÜÜÜ             ÜÜÜ              ÜÜ
             ßß  ÛÛ  ßß             ÛÛ              ÛÛ     ÛÛ
                 ÛÛ            ßß   ÛÛ   ßß         ÛÛ     ÛÛÜÜÜ ÜÜ Ü  Ü   Ü
                ÞÛÛ   ÛÛ   ÛÛ ßÛÛ   ÛÛ  ßÛÛ  ÜÛßßÛÛ ÛÛßßÛÜ ÛÛ
                ÞÛÛ   ÛÛ ÛÞÛÛ ÞÛÛ  ÞÛÛ  ÞÛÛ  ÛÛ  ÛÛ ÛÛ ÞÛÛ ÛÛÝ
  Ü   Ü  ÜÜ ÜÜÜÛÛÛÛÛ  ßÛÛßÛÛß ÛÛÛÛ ÛÛÛÛ ÛÛÛÛ ßÛÜÜÛÛ ÛÛ ÞÛÛ ßÛÛÛÛ
                                                ÞÛÛ
                                              ßßßß
ÄÄÄÄÄÄÄÄÄÄÄÄÄÄÄÄÄÄÄÄÄÄÄÄÄÄÄÄÄÄÄÄÄÄÄÄÄÄÄÄÄÄÄÄÄÄÄÄÄÄÄÄÄÄÄÄÄÄÄÄÄÄÄÄÄÄÄÄÄÄÄÄÄÄÄÄ-Ä
Short description of the files in the VARIOUS-directory (please note that
these files have NOT been checked in any way!):
0CD.ZIP – 0cd CD-Rom Emulator v7.1
C&CTRN.ZIP – Command & Conquer trainer
CC_D4FIX.ZIP – WarCraft 2 DOS4GW Fix
CNTRNHBD.ZIP – Command & Conquer trainer
CR-CMCHT.ZIP – Cybermage +4 Savegame patch
CR-SOXP.ZIP – M&M Swords of Xeen +4 Savegame patch
DAWN-SCT.ZIP – Tyrian codes n' stuff
DB-2SKPT.ZIP – Stonkeep Savegame patch
DF!AR10.ZIP – Acrobat Reader Plug-In for NetScape
DMN-PM1.ZIP – Partition Magic 2.01 for Win 95 [1/2]
DMN-PM2.ZIP – Partition Magic 2.01 for Win 95 [2/2]
DODQW5DU.ZIP – Quicken 95 Update
DZ!IDE.ZIP – HD-Driver for >500MB
EOD-145E.ZIP – UFO 1.45 Cracked
EOD-SHCS.ZIP – SH-CopyStar 4.2 Cracked
GLD-WC2L.ZIP – Sever WarCraft 2 levels
HBDJBTRN.ZIP – Jungle Book trainer
HBDSCNET.ZIP – Screamer network-update
HY-GUW95.ZIP – GUS Drivers for Win 95
IMN-WC2.ZIP – WarCraft 2 cheat codes
INDYDOC.ZIP – Indy Car II docs
M-HDKX75.ZIP – Hyperdisk 4.75 Cracked
MMCV56.ZIP – MultiChat v5.6
MSKEYGEN.ZIP – MS CD-Key generator
PC64W200.ZIP – Win 95 C64 Emulator BETA
PHF_REB2.ZIP – Rebel Assault II trainer
PLC_REA2.ZIP – Rebel Assault II trainer
PSXVIEW.ZIP – PSX-Picture viewer
PWADMM1.ZIP – Dynamic Motion Module IPAS Cracked
PWAFMORF.ZIP – Free Morph 1.0 for 3DS Cracked
PWAMC2DX.ZIP – Magic Carpet 2 Full docs
RAD-C118.ZIP – Command & Conquer update to V1.18
RL_GW302.ZIP – GoldWave 3.02 Cracked
ROR-IHNM.ZIP – I have no mouth… Walkthrough
SCK-RS25.ZIP – Party Results pack 2.5
SCL-RMTR.ZIP – Rayman Savegame trainer
SHEZ109R.ZIP – SHEZ 1.09 registered
TCPY203C.ZIP – Turbo Copy 2.03
UCFSC214.ZIP – System Commander 2.14 Cracked
W32SOLE.EXE – Win32S latest version
WAR2KALI.ZIP – WarCraft 2 over kali Patch
WC2MON.ZIP – WarCraft 2 moneycheat
WIZARD.ZIP – Game Wizard latest version
Covers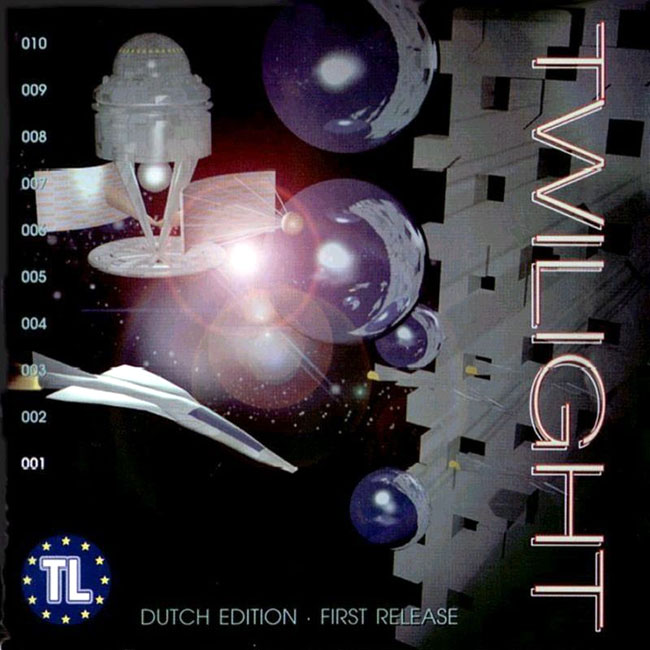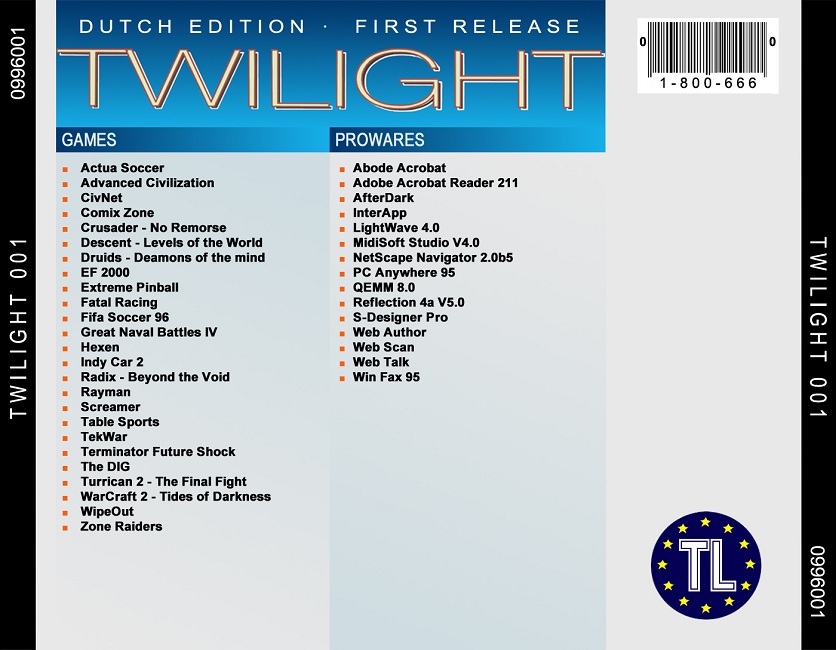 Other releases