2 cd, barcode: 2-047-000 / 7.
Additional text:
Windows 95 /98 users: Insert one of the two CD's into your CD-Rom player and the TWILIGHT menu will start automatic. You can also run MENU95 from either CD.
Windows 3.11 users: You MUST upgrade to Windows 95 / 98 ! This CD does NOT support Windows 3.11 and neither will future releases of TWILIGHT !
Visit us at: www.twilight-cd.com
Contact us at: tlcd@thepentagon.com
Menu: Important NEWS!!
NEWS !! NEWS !! NEWS !!
We are very proud to tell you that as of the next release (TL48), TWILIGHT will also be available on DVD !
This does NOT mean that the 2CD will stop but now you can choose which one you want. In the future the 2CD will stop and TWILIGHT will continue only on DVD but when this will be is not sure.
What is a DVD ?
DVD is the next generation CD. It looks like a CD but it can hold 4700 MB of data which is 7 times as much as a normal CD. This means that the TWILIGHT DVD will have the same games and apps as the 2CD and still have room for 5 CDs left !! This space will be used for more games, more apps, sound-addons, video-addons, full CD-versions of games and apps and much, much more ! As you can see the DVD is the TWILIGHT to choose. The only requirement is that you have a DVD-ROM drive in your PC. Most modern PCs have this drive as a standard feature. If you don't have a DVD-ROM drive in your PC then you can easily upgrade by buying one in any computer-store. DVD-rom drives are sold for under $150,- and can also play normal CD-roms.
When you get the same as 7 CDs of software, does this mean that you also have to pay for 7 CDs ?
NO ofcourse not ! As you know TWILIGHT always gives you a lot of software for a low price and this time it even gets better. As you have read you get 7 CDs instead of 2 CDs which is 350% more ! The price of the DVD will only be 40% more than the price of the 2CD version of TWILIGHT !!
We understand that everybody is very excited about this breakthrough and so are we. We know that eventually everybody will have a DVD-ROM player and that all software is distributed on DVD. What we don't know is how long it will take for all our customers to swith to DVD. This is why we ask you to let your distributor know AS SOON AS POSSIBLE if you want a DVD or a 2CD for the next TWILIGHT.
We hope you will join us in our DVD future and wish you al lot of fun with our games and apps.
THE TWILIGHT CREW.
Welcome to release 47 of Twilight!
For more info about the menu and the CD right click and select About.
If you want to mail us please follow these guide lines:
if you have a question or problem first check the FAQ & fixes web page don't ask for new release lists, these will be published on our site.
DON'T mail if you want to know where you can buy CDs or if you want to order them directly from us, we don't know and we don't sell any.
feel free to mail us about anything else (bugs, ideas, things that might be of interest to us etc)
VERY IMPORTANT: in the subject line describe clearly what your mail is about
write in English, Dutch or German
use plain text, not HTML
To subscribe to our mailing list send email to tlcd@ThePentagon.com
with the word "subscribe" in the subject line and leave the message body
empty. To be removed from this list use the word "remove".
Contact info (at the time of writing):
URL http://www.twilight-cd.com
email: tlcd@ThePentagon.com
LIST.TXT
               ÜÜÜÜÜÜÜÜ             ÜÜÜ              ÜÜ
              ßß  ÛÛ  ßß             ÛÛ              ÛÛ     ÛÛ
                  ÛÛ            ßß   ÛÛ   ßß         ÛÛ     ÛÛÜÜÜ ÜÜ Ü  Ü   Ü
                  ÛÛ   ÛÛ   ÛÛ ßÛÛ   ÛÛ  ßÛÛ  ÜÛßßÛÛ ÛÛßßÛÜ ÛÛ
                  ÛÛ   ÛÛÝÛ ÛÛ ÞÛÛ  ÞÛÛ  ÞÛÛ  ÛÛ  ÛÛ ÛÛ ÞÛÛ ÛÛÝ
   Ü   Ü  ÜÜ ÜÜÜÛÛÛÛÛ  ßÛÛßÛÛß ÛÛÛÛ ÛÛÛÛ ÛÛÛÛ ßÛÜÜÛÛ ÛÛ ÞÛÛ ßÛÛÛÛ
                                                  ÛÛ
                                               ßßßß
                                   Release 47
[Games]
1602 A.D.
Army Men : Air Tactics
Croc 2
Die Hard Trilogy 2 : Viva Las Vegas
F1 2000
FLUX
GP 500
Imperium Galactica II
Majesty : The Fantasy Kindom SIM
Nascar 2000
Need for Speed: Porche Unleashed
Risk II
Star Trek Armada
Tombraider : The Lost Artifact
DirectX Media 6.0
DirectX Media 6.0 Patch
DirectX 7.0a
[Apps]
Adobe LiveMotion 1.0
Allaire HomeSite 4.51
Gaspy ASP Editor 2.1
CuteFTP 4.0
DLusion DrumStation
DVD Export for Macromedia Director 1.0
Generator Plugin Pack 1.0
Hollywood FX 4.0 Gold
KaWa 3.51
Macromedia Director Shockwave Studio 8.0
MediaWare M1-Edit Pro 2.2
MP3Bee 1.0
Norton Ghost 6.01 Enterprise
Ulead COOL 3D 3.0
Windows Help Designer/HTML Edition 3.0
Yamaha XGStudio 2.1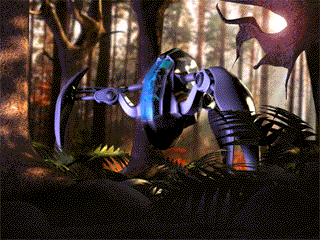 Other releases